In 2015, NUBIA began selling a small portion of our produce at the Boston Medical Center's farmers' market as a way to give the students in our summer program experience with customer service and selling farm products. As we began selling we discovered markets were also a great opportunity to expand access to our produce, especially to those who don't regularly receive food from our donation recipients but who might not normally shop at a farmer' market. At both of our locations we accept SNAP cards and participate in the Bounty Bucks program which makes veggies purchased at a market with a SNAP/EBT card half off up to $20. We are also able to accept WIC and Senior Nutrition Coupons at our BMC market. On top of this, we try to keep our produce as affordable as possible and in the 2016 season kept our prices competitive with those of Save-A-Lot.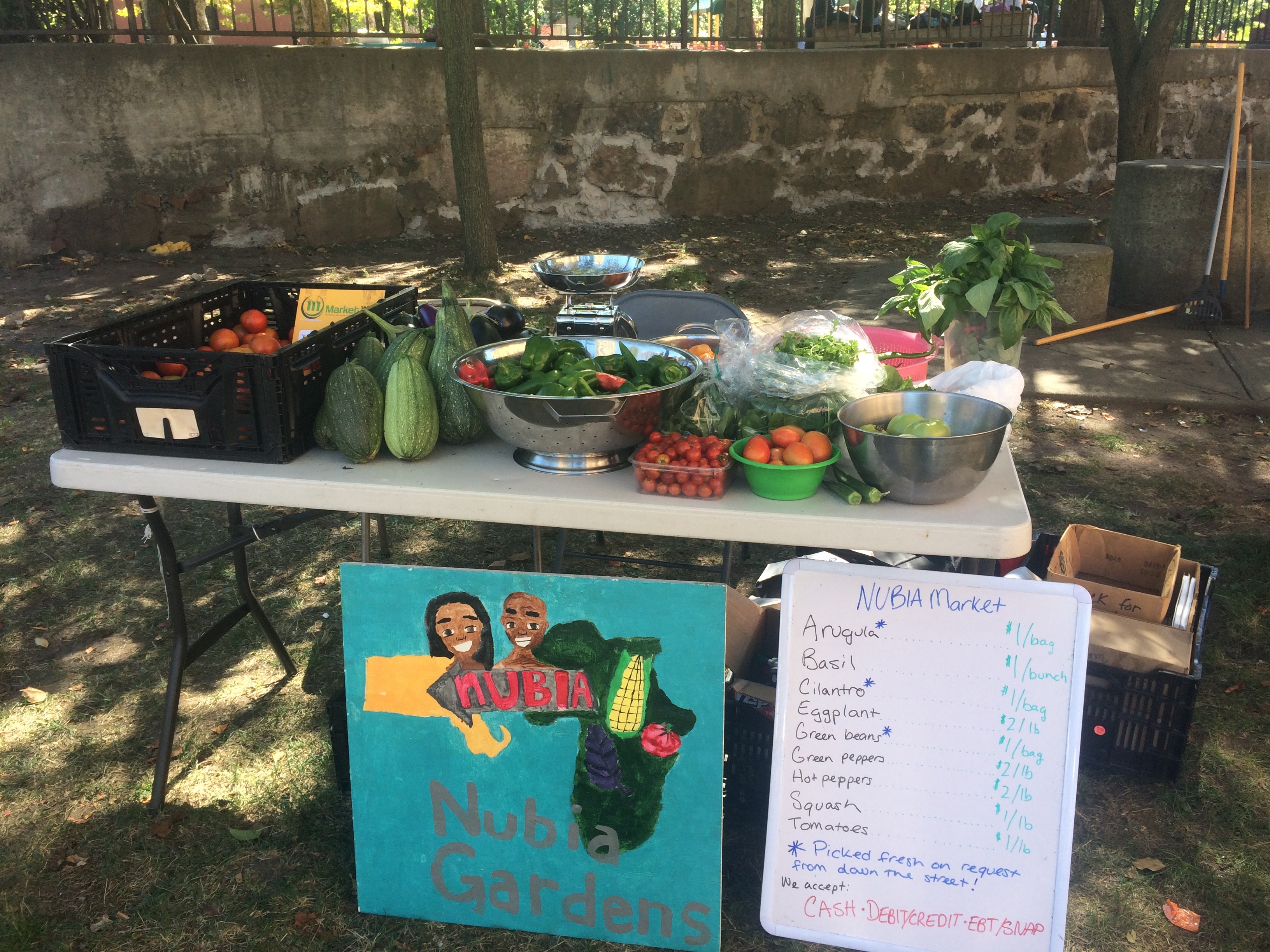 In 2016 we sold about 3,000 pounds of produce at our markets. Pictured above is our Dixwell Farmstand.
BMC Famers' Market(2016): July-October, Thursdays 12 – 3 pm (accepting cash, debit/credit, SNAP/Bounty Bucks, and WIC/Senior Nutrition coupons)
Dixwell Street Farm Stand(2016): July-October, Tuesdays 12 – 2 pm (accepting cash, debit/credit, and SNAP/Bounty Bucks)
Membership share: Though we do not currently offer a regular CSA, anyone who becomes a member of NUBIA has the option to receive a bi-monthly share of veggies during the growing season (approximately July-October). The share can be picked up at our Center, and will generally include a mixture of the produce we grow seasonally, though there is a possibility to make substitutions.